At the beginning of the opening of the group exhibition Jubeljahre, I began to cook a meal in the middle of the exhibition, to which only the artists participating in the exhibition were invited.
After about two hours I asked the visitors to leave the exhibition, because now the dinner with friends would take place.
This meal was recorded by in-ear microphones placed at each guest's seat, providing a realistic three-dimensional listening experience.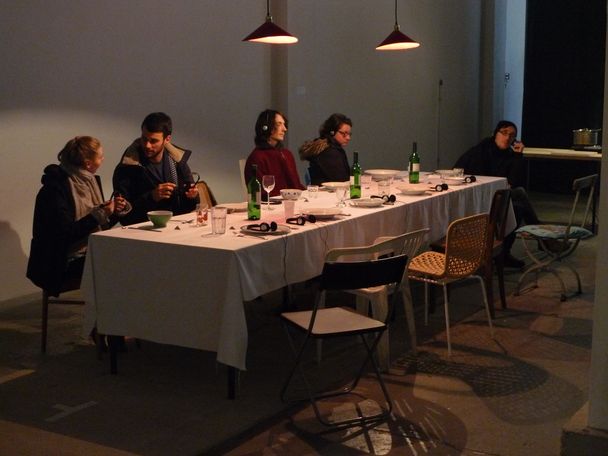 The individual soundtracks were played synchronously on the next day of the exhibition at the respective locations. This gave the visitors the opportunity to immerse themselves in different conversations from different positions of the table. In this way the visitors found themselves between two worlds. They saw the empty table, illuminated by daylight, but took part with their hearing in conversations that had been held the nights before and to which they were denied access.